Grants foR CLASSROOM INNOVATION
The Indian Valley Education Foundation is proud to announce
the 2018-2019 Innovation Grant Program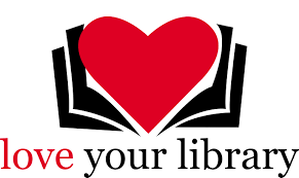 PURPOSE:
The IVEF offering building grants to support the transformation of the school libraries! 21st-Century Libraries are the center of so much exploratory learning. Libraries become a different kind of learning destination when schools reimagine them as open, transparent spaces that invite student communication and collaboration. What will make your school community LOVE your Library?
​HOW DOES IT WORK?
Grant applications should be submitted online beginning April 16th. Applications must follow the funding priorities listed below. Applications that do not meet the criteria listed, will not be eligible for funding. Completed applications should be submitted online by
Friday May 4, 2018
. Notifications for approved grants will be provided the week of May 21, 2018.
Please note: grants are intended to support projects that are not within school budgets or through other means. All grants must be signed off on by the building Principal and the Director of Curriculum.WHO CAN APPLY?
Souderton Area Public School K-12 librarians and principals are eligible. Each building will be eligible for funding up to $2,000. The funding is restricted for use in the school library only.
Applications will be evaluated based on the following criteria:
Impact: Potential to improve student achievement; potential for continuation and/or replication beyond the initial funding provided by the IVEF; potential to enhance instructional skills
Innovation: Creativity of project; innovative approach; academic objective within curriculum context that align with the SASD Next Action plan
Planning: Clear plan for project implementation; teacher capability; cost effectiveness and realistic budget
Existing Resources: Grant funding cannot supplement or supplant existing funding - project cannot be achieved with existing school budget
EXCLUDED PROJECTS:
Grant applications will not be considered for renovation of facilities, non-academic projects, field trips, continuing education tuition, extracurriculars, or for opportunities that can be funded through SASD.
Responsibilities of Grant Recipients:
All grant recipients are expected to complete a press release statement within 6 months of the award
All supplies and or items needed for the grants must be purchased through Linda Landis in the SASD Administrative offices. (llandis@soudertonsd.org)** Please see the attached sheet for authorized vendors and further instructions
Please be SURE to include shipping costs and applicable sales tax to the total requested amount.
Serve as a resource for other teachers who wish to replicate the project.
Implement project as proposed.
To Apply: Please be sure you are using your SASD account and use the following link to access the online form:
<<Link to Application will be available here once it is finalized>>
After your project has been approved, you will be notified via email by the IVEF. Once you receive that notification, you may begin obligating and expending these funds. All funds must be expended by October 31, 2018. Please contact Linda Landis for any exceptions.
Please follow these procedures:
1.
All requests must be submitted to Linda Landis at the District Office.
2.
When making requests please be sure to allow sufficient time for your needs.
3.
You may "shop" from this list of authorized vendors ONLY:
•
Amazon.com (Plase note: we do
not
have a Prime account)
•
WalMart.com
•
OfficeSupply.com
•
Becker's School Supplies (www.shopbecker.com)
•
Global Industrial (www.globalindustrial.com)
•
Music in Motion (www.musicmotion.com)
•
Home Depot (form will be provided to you by IVEF before you shop at the store – no online purchases)
4.
Should you opt to be reimbursed for items that are not purchased from the authorized vendors above,
detailed receipts must be provided. You will only be reimbursed for the purchase price less any sales tax.
The IVEF is a tax-exempt organization.
5.
You may not exceed the amount of your grant award. Keep in mind any additional shipping costs for
large items.
---